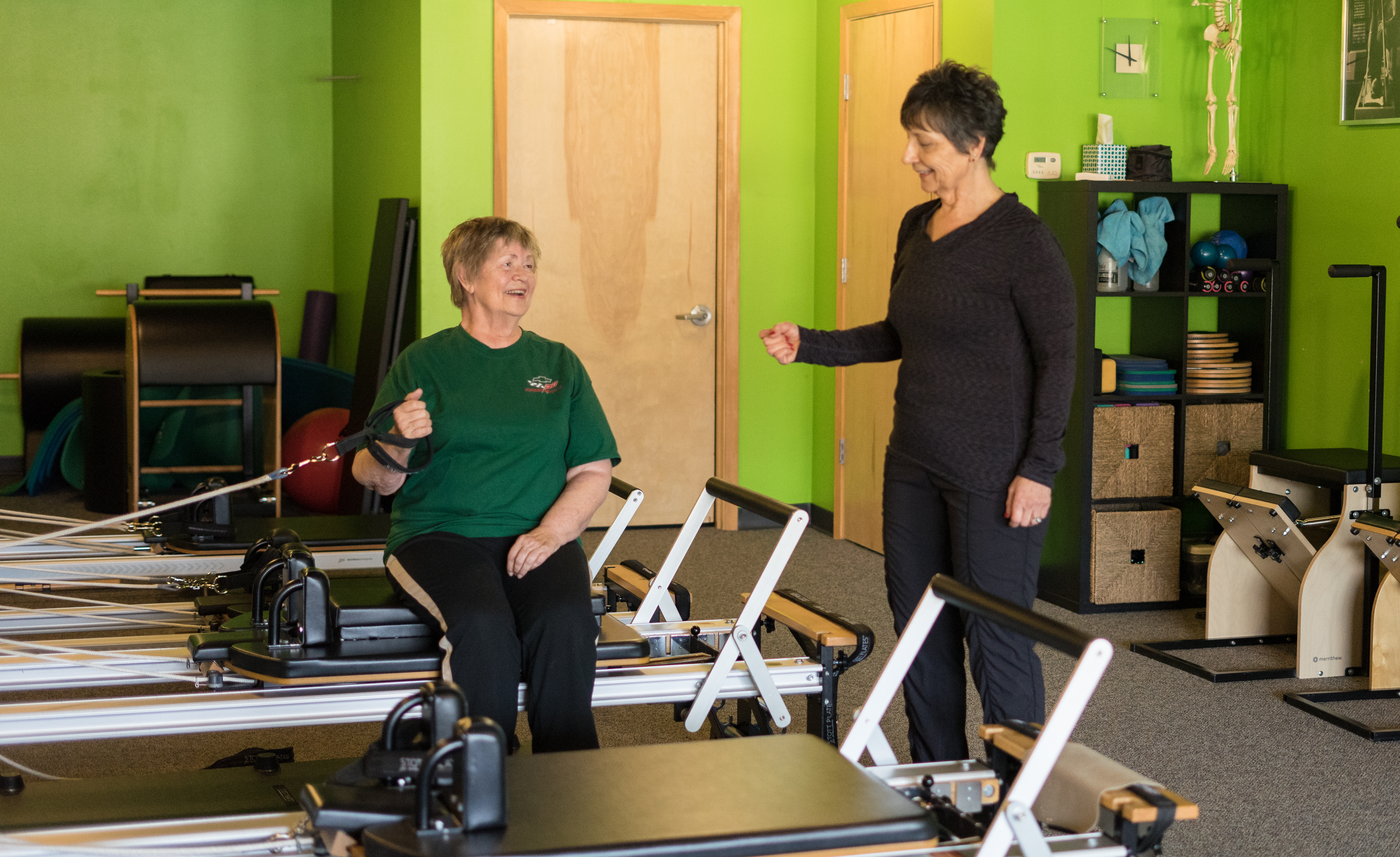 Last summer in June I went on a vacation to Europe with my daughter. Rebecca lives some 1,500 miles from me, and we don't see each other often. When we were going on excursions she was concerned about my mobility. I had torn the meniscus in my right knee so I was using a walker. She tried to get me to do some exercises and was not pleased. One thing troubling to her was that I couldn't raise my left arm straight up in the air. I told her it was because I was 79 years old and when one gets older things don't work as well as they used to.
Rebecca did not buy my excuse and said I was headed for a wheelchair if I kept that attitude. Her suggestion was that I do Pilates as soon as I got back home. And when we got back to our respective homes, she emailed pushing harder for me to do Pilates. On the internet she searched for Pilates in Omaha where I live. She said that Pilates Center of Omaha seemed the best to her. She read the bios of the instructors and told me to ask for JoAnn, and to ask for two half-hour private sessions a week. She said JoAnn was versed in different modalities, and would know how to help me.
Toward the end of July, I started Pilates instruction at Pilates Center of Omaha with JoAnn Smith. My daughter was correct, as JoAnn started out immediately knowing which muscles to work on for my improvement.
I continue to be amazed at how effortless the manipulations are and the variety of ways the muscles can be exercised. When I was trying a weight bearing exercise and I said it hurt, JoAnn said, "That's OK, we don't want it to hurt." And she would have me do what appeared to me as a different exercise that did not hurt, but it worked the same muscle group.
The first thing I learned was how to easily get up from sitting in a chair by using my tummy muscles and glutes and to put my weight on my heals while rising. I can now raise my left arm, and I continue to walk longer distances with no discomfort.
A fun thing for me recently was at a cocktail party. A friend was sitting at a tall table with bar stools. I wanted to join her and wondered if after doing Pilates I could manage to get up on the bar stool without touching the table and risking spilling the drinks on the table. I was pleased to easily slide onto the bar stool.
I look forward to more Pilates sessions and continuing my restoration.

—-Palmer Sohl
If you would like to begin your restoration to a healthier, stronger you click HERE to learn more about our Introductory Packages and give us a call at 402-932-7581 to get your first session scheduled!